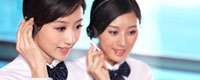 Name: Eagle
Tel: +86-755-23666888
Mobile: 13543343365
E-mail: aismartchina@hotmail.com
Add: 3/F, Block B Central Building, Xixiang Road,Baoan District, Shenzhen,China
Skype: aismartchina@hotmail.com
WeChat: 13543343365
whatsapp: 13543343365
QQ: 510810191





Products
>
Smart speakers
>
> Smart Speakers With Bluetooth Portable Wireless Night Light Loudspeakers Alarm Clock Touch Dimmable Speakers Bluetooth AUX USB
Product name : Smart Speakers With Bluetooth Portable Wireless Night Light Loudspeakers Alarm Clock Touch Dimmable Speakers Bluetooth AUX USB

Product No. : 2019316152045

Specification :
Details:
Battery:

Intelligent Personal Assistant:

Remote Control:

Waterproof:

Channels:

Audio Crossover:

Communication:

Material:

PMPO:

Support Memory Card:

Support APP:

Feature:

Cabinet Material:

Frequency Range:

Display Screen:

Support Apt-x:

Display Screen:

Voice Control:

Speaker Type:

Model Number:

Playback Function:

Number of Loudspeaker Enclosure:

Power Source:

Built-in Microphone:

Output Power:

Product Name:

Output Power:

Bluetooth Version:

Speaker Adjustment:

Duration:

Battery Type:

Memory:

Charging Time:

Bluetooth Speakers:

Wireless Speakers With Bluetooth:

Portable Speakers With Bluetooth Night Light Touch Control Loudspeakers Bedside clock Timing Wireless Bluetooth Speakers MP3 AUX

1.With wireless Bluetooth function

2.Short press to show time

3.Built-in micro phone, support hands free function, with good voice.

4.Support MP3 playing, can read profiles in TF card and USB flash disk.

5.Built in rechargeable li-ion battery

6.User defined music alarm sound

9.Unique musical lamp design, lighting rhythm with the music beat.

10.7 lighting modes with different lighting colors, bring you a variety of visual enjoyment.

3.Product Size: 3.9 x 3.9 x 4.4 INCH / 10 x 10 x 11.2 CM

4.Main Material: ABS Silicone

5.Speaker adjustment: touch / button

7.Charging Time: 4-6 Hours

9.Battery: 4000mAh Lithium rechargeable battery

11.Lighting Color Temperature:3500-3800K

12.Bluetooth range: ≤10 meters / 33 feets

14.Support TF/USB: The largest is 32GB

15.Charging voltage: DC5V

【Multifunctional】

Touch Sensor Night Light,Bluetooth 4.0 Hifi Speaker,Digital Alarm Clock,MP3 Player, Hands Free Call.5 in 1, 48 colors changing followed with the different volume and rhythm. 3-Level brightness adjustable with the cool touch sensor design, warm led night light can create comfortable environment for you.

【Wonderful Sound Quality】

Wonderful Sound Quality with deep foundation (quality 5W sound driver, aptX lossless technology). Wonderful for playing music while doing cooking, exercise, camping ,and outdoor activities and you will enjoy amazing sound wherever you are.

【Large Capacity Rechargeable Battery】

USB rechargeable wireless bluetooth speaker with build-in 4400mAh Li battery,Super long playing and lighting. Easy charge by USB cable with 6-10 hours charging time.

【Alarm Clock 】

Big digit 12/24h alarm clock with calendar,alarm and sleep mode.Alarm support snooze function. If you tap the top of the light lamp once when the alarm rings, it will ring again in 5 minutes. If you don't need the snoozing, just quickly tap the top of the device twice when the alarm rings and make it stop eventually.

1pc Wireless Speakers With Bluetooth

1pc User Manual

Detailed Images For Wireless Speakers Bluetooth

1.Is the time display always on?

NO,After two minutes of inactivity the display will darken to save battery .Tap the top of the device to display the clock again.

2.How to set the time stay lit up

set to Bluetooth Mode(BLUE) and leave it, after 2 minutes the Time will show and NEVER GO OFF(when playing music, the clock could not be used at the same time)

3. How to switch 12/24H system.

Military time to standard time , press forward or backward button to switch it , so easy .

From the standard time function, press MODE twice, You will see the bell icon to indicate the alarm clock function. Long press the MODE button, the hour will begin to blink.Adjust with the forward or backward buttons until the desired hour has been reached. Press MODE button and repeat the same operation to set the minute and alarm ON and OFF.

5.The easiest way to load your own alarm sound.

Simply create a folder which is renamed to "ALARM"in your micro SD card or USB Flash Drive,put your alarm sound(MP3,WMA,FLAC formats )in this folder ,that's all.

6.How to freeze the color you like.

48 light colors cycle automatically,choose what you want depend on your mood ,touch the top of the night light and hold until such color appears then release.